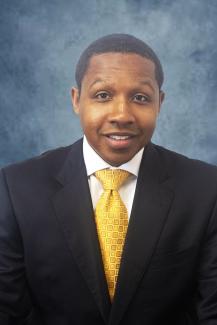 Mark Hamilton
Financial Planning Associate
302-433-6142 x402
Mark is serving as the firm's Financial Planning Associate. He received a bachelors and masters degrees from Wilmington University. Prior to joining MidAtlantic Retirement Planning Specialists, Mark worked for TD Ameritrade and Morgan Stanley. He has over 8 years experience in the investment industry.
Mark is currently a member of Wilmington University's Alumni Association and his local church.
Mark also previously served on the Board of Directors for Kappa Alpha Psi, Inc. (Dover Chapter).
Mark lives in Wilmington with his wife Kina and their daughters. In addition spending time with his family. Mark can be found trying new restaurants and exploring new places to run outdoors.